Member Feature: Denise Freedman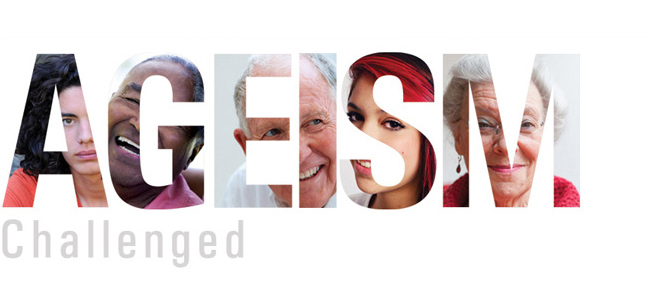 Active Queer Ontario Member Denise Freedman will be co-hosting the PTS Ageism Challenged Conference in Ottawa. She will also be facilitating a number of the sessions at the event.
.

.
About Denise
:
.
Denise is an older, committed and somewhat talkative queer woman. For a decade, she has participated in projects and organizations aimed at the full equality of all Queer people: Canadians for Equal Marriage; Around the Rainbow, Family Services Ottawa; GLBTTQ Community Centre of Ottawa, Inc.; Ottawa Trans Community Consultation; Ottawa Dyke March; AIDS Committee of Ottawa; Egale Canada; National Consultation on the Human Rights of Trans People. Both Bill Siksay, MP, and Yasir Naqvi, MPP, have read her name, respectively, into the Federal and Ontario Hansards.
.
Along the way, Denise involved herself in the evolution of Pink Triangle Services (PTS) culminating ten years of work now as president of the board.  Within the past year, she has acquired a Masters in Social Work.
.
Her life of struggle, resistance, and resilience as a queer woman with a transsexual history, along with her education as a (queer) social worker, allow her perspective, understanding, and ability to articulate experiences of exclusion. Her work with PTS allows her the possibility to work for inclusion and community.
.
According to Denise: "The norms through which youth and older adults interact are not always healthy, but are particularly harmful for queer youth and older adults. This is why I've supported this conference from the beginning, and even if only first steps, I anticipate its results with excitement."
.
For a conference schedule, please see the write-up on the Ageism Challenged Event Page at 
https://www.facebook.com/events/358707744246484
.
.
About the Conference
:
.


AGEISM CHALLENGED: Building Inter-generational Communities

.
Ageism is a social attitude that stereotypes people based on their age. Historically speaking, ageism has been examined as a phenomenon that affects seniors. However, all of us — those at the ends of the age spectrum and those of us in the middle — experience and perpetuate ageism.
.
Through this ground-breaking conference we will examine ageism as a multi-directional social behaviour. We aim for an atmosphere of community-wide learning that will help us challenge our assumptions and grow our understanding of each other by:
Learning language and theories to discuss ageism as a community
Sharing our personal experiences with ageism using a restorative justice model
Synthesizing our discussion to uncover actions for building towards a healthy inter-generational community.
When: Monday, April 29 from 8:00am–5pm
Where: Dominion-Chalmers Church, 355 Cooper St.,  Ottawa
.


This is an all-ages event!

.
.
Cost: Recommended minimum donation of $25 for individuals. $130 for organization representatives. If money is a barrier, please contact the organizers at 
events@ptsottawa.org
 to find out about our subsidized attendance opportunities.
.
Limited registration. Contact Veronica at 
events@ptsottawa.org
 to reserve your spot. Payment accepted online through EventBrite or PayPal. If you would like to pay by cheque please make payable to:
PTS
331 Cooper St, Suite 200,
Ottawa, ON, K2P 0G5.
.
If you would like to drop by to register, please call ahead to confirm someone will be there to receive you. We can be reached at 
613-563-4818
.
.
Lunch will be provided. If you have any allergies or food restrictions, please contact the organizers at 
events@ptsottawa.org
 to discuss your needs.
.
This event is sponsored by Venus Envy and Hartman's